Welcome to Merrick Orthodontics in Long Island, NY Serving Suffolk and Nassau Counties
Long Island, NY's Trusted Orthodontist for Children and Adults!
Orthodontist Dr. David Sukoff provides superior orthodontic care and braces to families in Long Island, New York! Dr. Sukoff is an expert orthodontist bringing high-tech treatment to our Merrick, NY office with one goal: to make your orthodontic care something to smile about! Orthodontic treatment is important for all ages, and each patient is unique. Because of this, Dr. Sukoff offers a wide range of orthodontic care for both children and adults to help customize your personal treatment path.
We were even voted Merrick's Professional of the Year!
A Variety of Orthodontic Solutions Including Braces
At Dr. Sukoff's office in Nassau County on Long Island, we provide an array of orthodontic treatments for the whole family!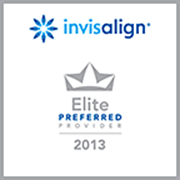 Your Next Orthodontic Visit!
For a healthier and happier smile, you can trust our orthodontist, Dr. David Sukoff! To schedule your next appointment, give our office a call at (516) 868-3131 or request an appointment online today!